The Anno Image Editor offers many powerful features to fine tune bitmap images.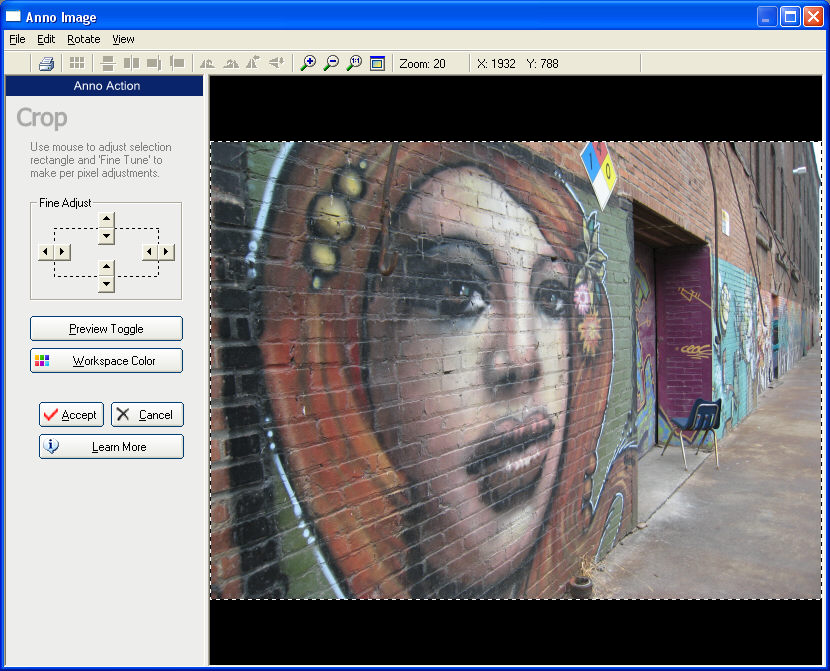 The Anno Wave includes the Anno Image for basic yet powerful image editing. One powerful feature is the ability to crop an image.
Use the mouse to drag over the desired area to keep.
Use the mouse over the crop border to tune.
Use the fine tune adjustment to dial it in to perfection
Note that the CROP feature changes the actual base image.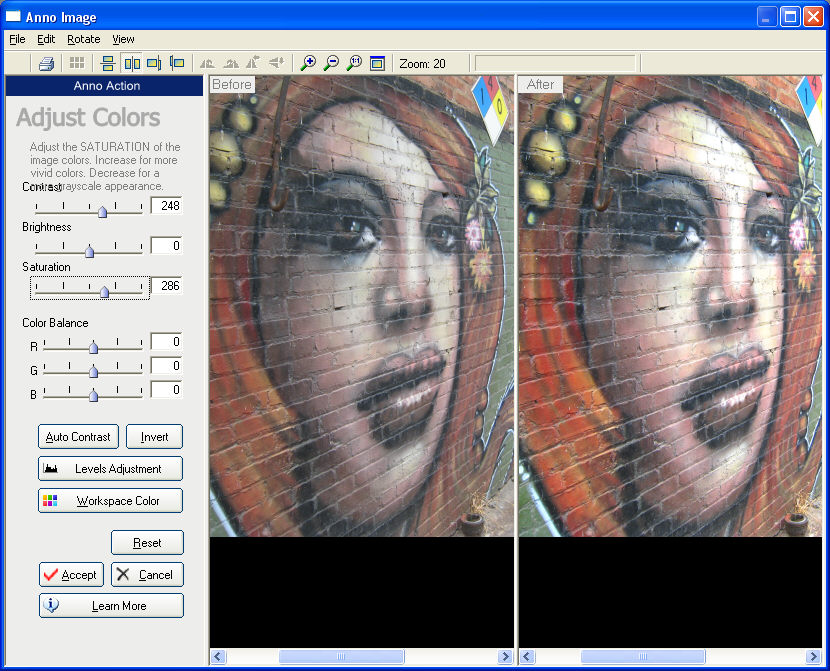 Adjust the colors, brightness and contrast of an image. Also includes the powerful LEVELS ADJUSTMENT. Note that these changes will permanently change the base image. Note the before and after!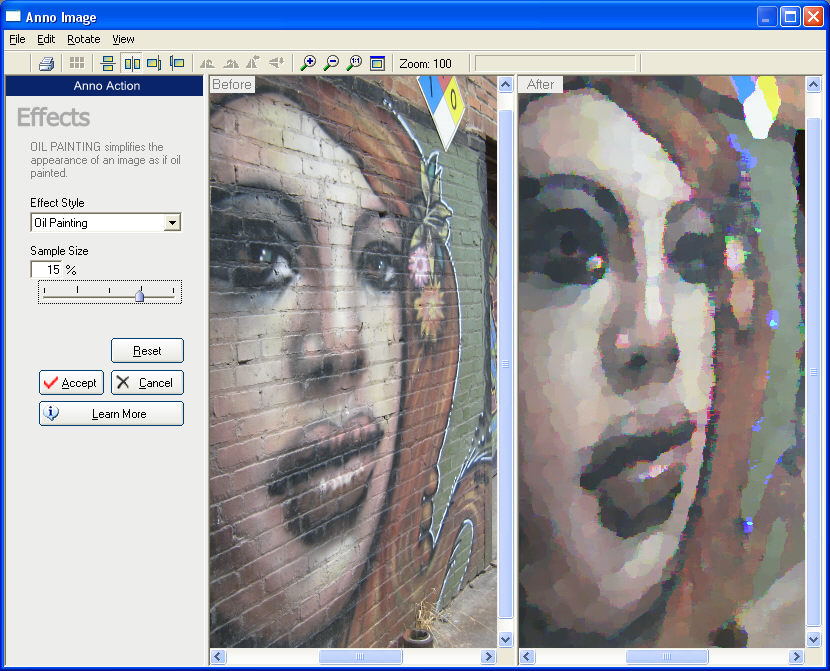 The Anno Image includes many useful image effects that range from image mantenance to artistic.