The Anno Image Editor offers many powerful features to fine tune bitmap images. One powerful feature is the ability to define transparent region within bitmaps.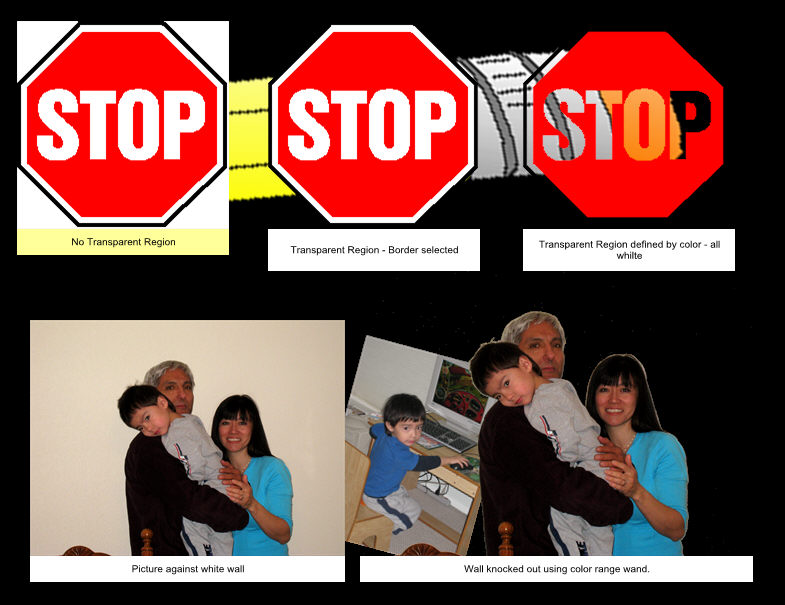 Solid colors such as the stop sign are easy to define transparent regions. The first image shows no transp[arent region. The second, the border is selected to be transparent. The third, all portions of the image that are white.
The lower picture was taken against a white wall. Using the magic wand (see below) it was easy to select the wall area to become a transparent region. The image can still be rotated and the overall opacity set.
Transparent Region Dialog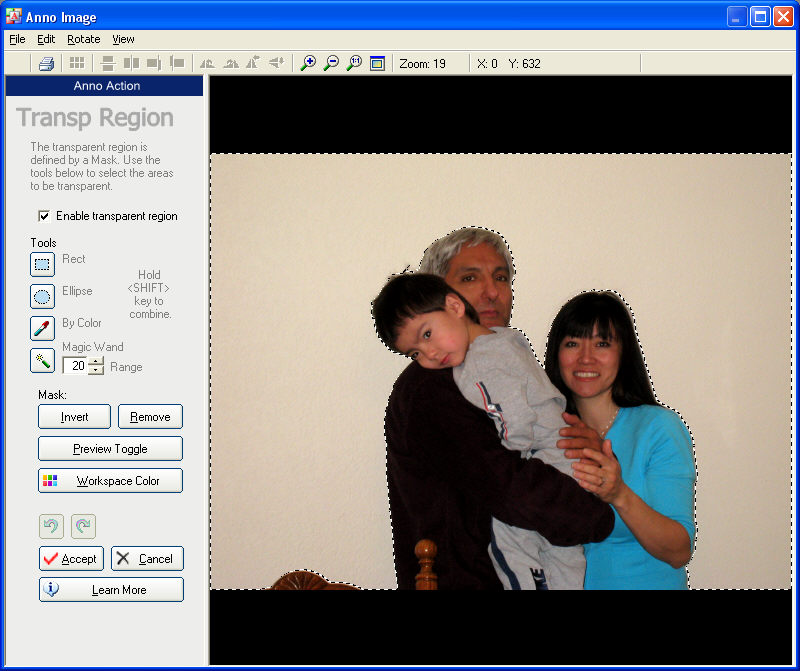 Transparent region are created in the Anno Image Editor by selecting TRANSPARENT REGION. Here you will find different options for defining your transparent region.